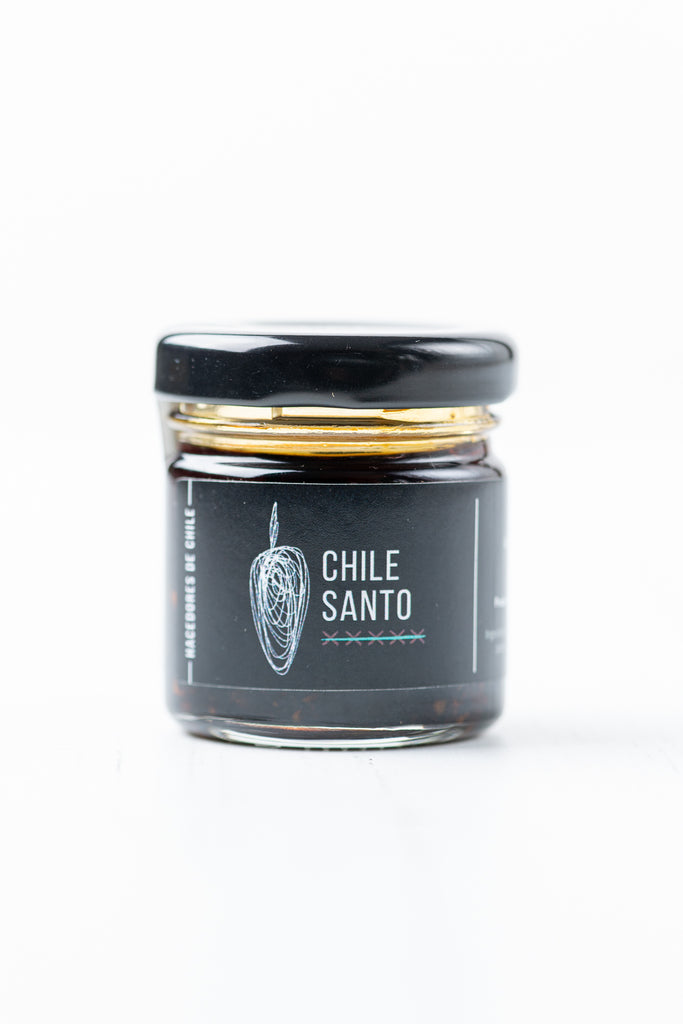 Chili Santo - Zero Spicy
---
Descripción
Our original sauce but it doesn't bite at all! It is inspired by the iconic flavors and ingredients of traditional Guatemalan cuisine. A mixture of chile guaque and chili raisin with hints of smoke and sweet notes. Combined to perfection in high-quality extra virgin olive oil, you can use it as a chili that does not bite on top of any meal or as an ingredient in the preparation of your favorite recipes. The sauce respects the spirit of your food, it is the perfect touch for any dish.
Say 'hello' to our famous sauce, made with the inspiration and seasoning of the land. A smoky flavor and selected ingredients, it has a characteristic touch, salty and sweet at the same time. The texture based on high quality extra virgin olive oil that complements food from every corner of the world.
Spoon on top of anything or use in preparation for
marinades, dressings and as an ingredient in your favorite recipes.
It is a handmade product and friendly to the environment.
Enjoy it literally and freely with everything.
ZERO = 0/5 level of spiciness.

VEGAN • GLUTEN FREE

NO SUGAR OR ADDED PRESERVATIVES

INGREDIENTS: extra virgin olive oil, cahabonero pepper, guaque pepper, raisin pepper, seeds, raisins, garlic, herbs, and salt.
---