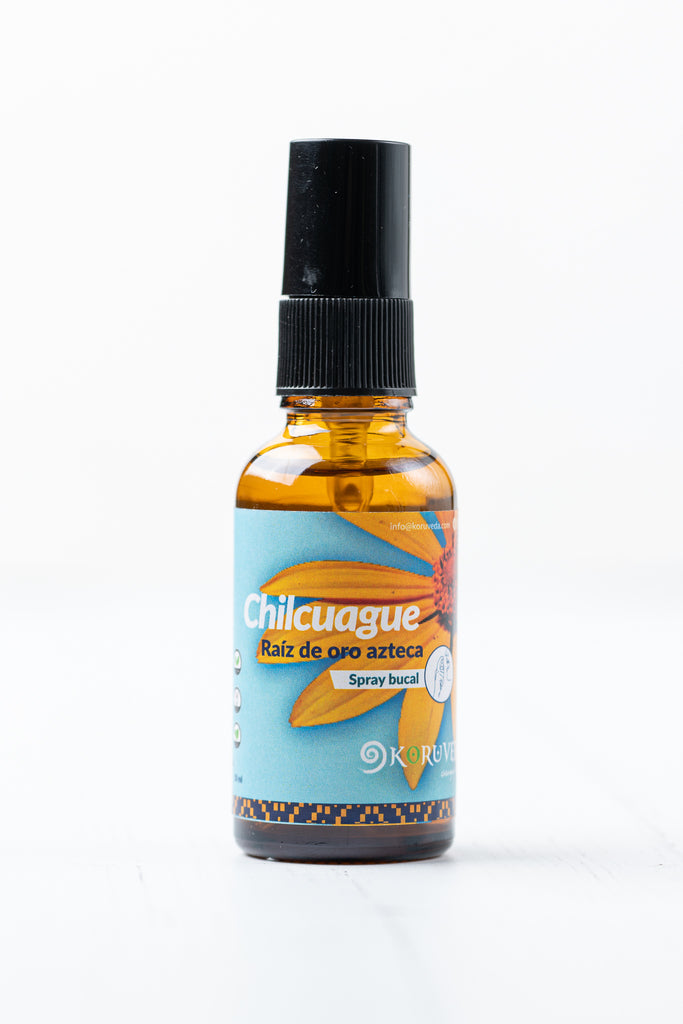 Mouth Spray
---
Descripción
INGREDIENTS
- Demineralized water
- Ethyl alcohol
- Chilcuague (Aztec Golden Root)
BENEFICIAL PROPERTIES
- Strengthens the immune system.
- Balances the intestinal microbiota.
- Combat respiratory, skin and genitourinary infections.
- Produces endorphins and awakens joy.
- Calms and fights toothaches.
- Eliminate parasites.
- Decreases and soothes muscle pain.
- Treats rheumatic pains.
- Natural healing.
- Combat athlete's foot.
INSTRUCTIONS FOR USE
Apply 1 time every 6 hours (mouth and/or skin).
Respiratory affections, 4 times a day. Use 5 days after symptoms have disappeared.

* Do not apply to eyes.
* If it causes irritation, please discontinue use.
---