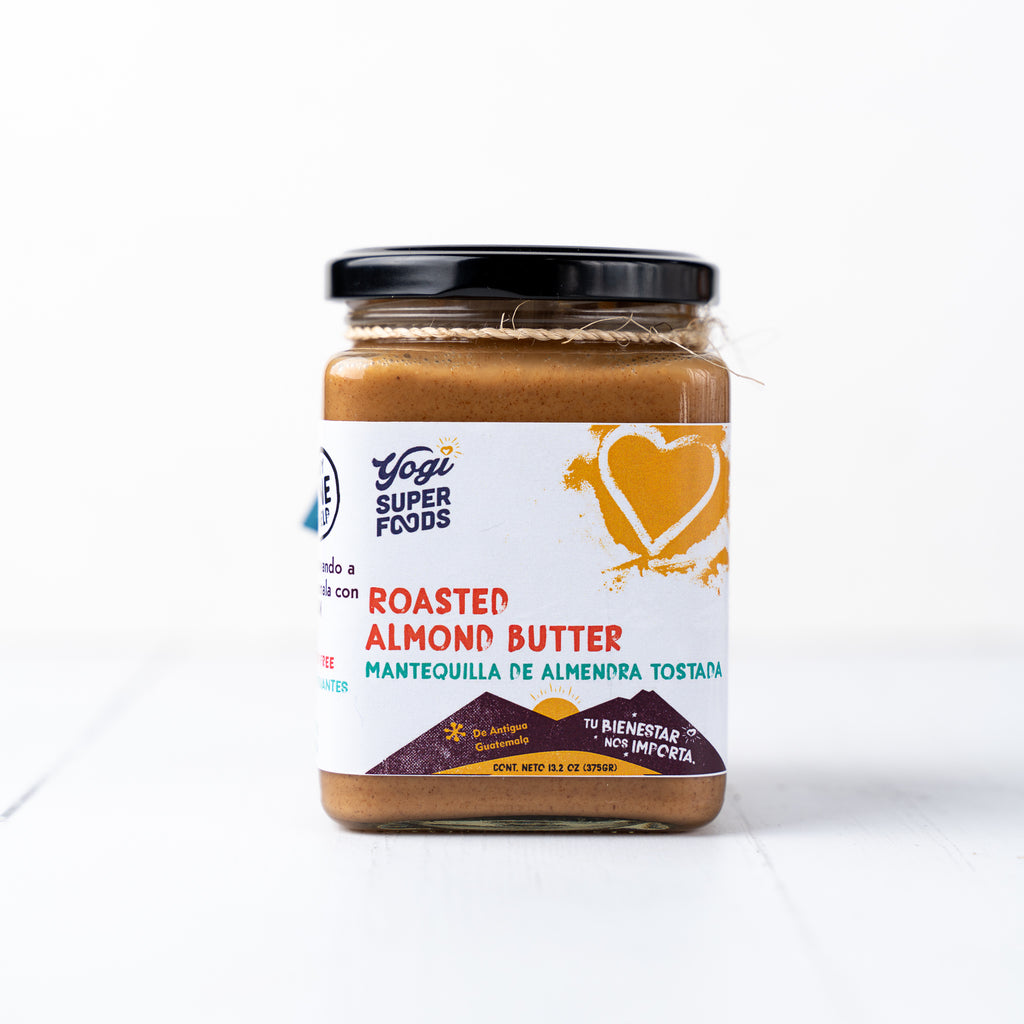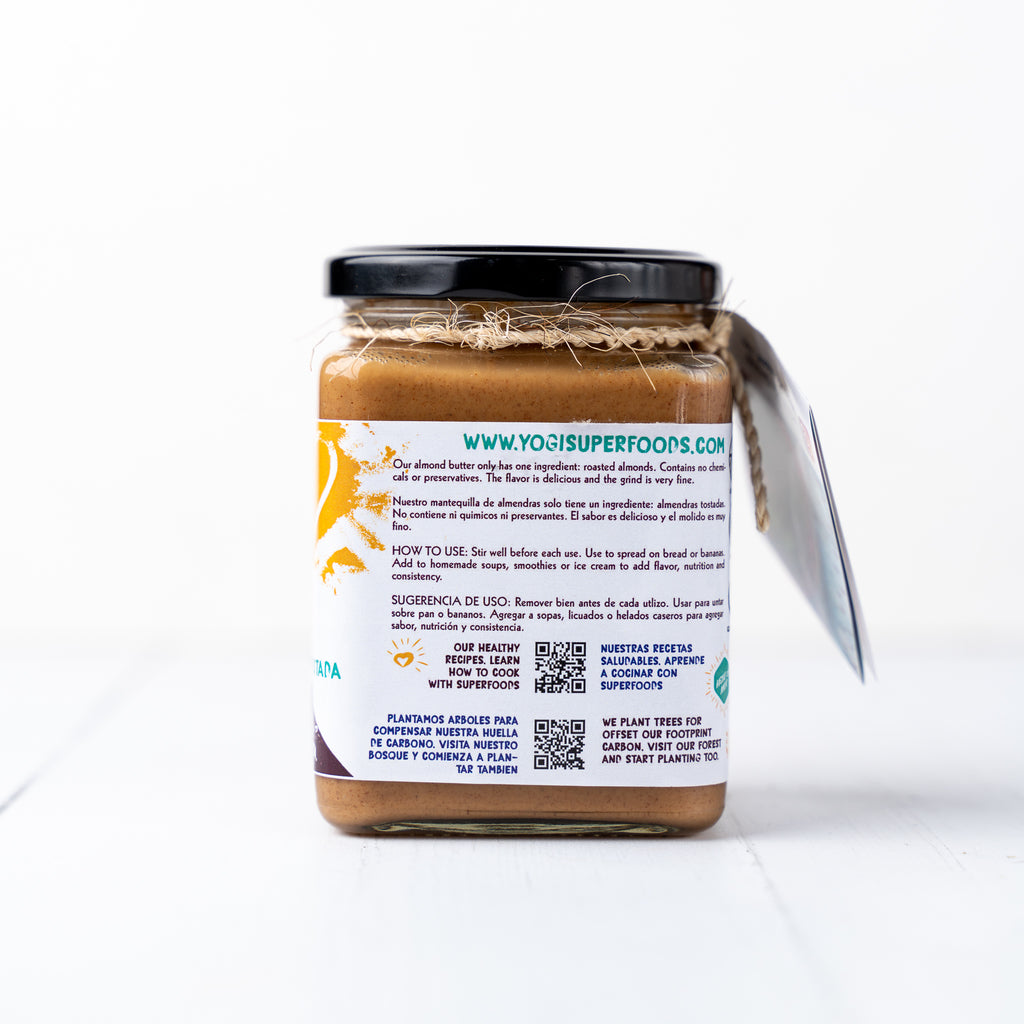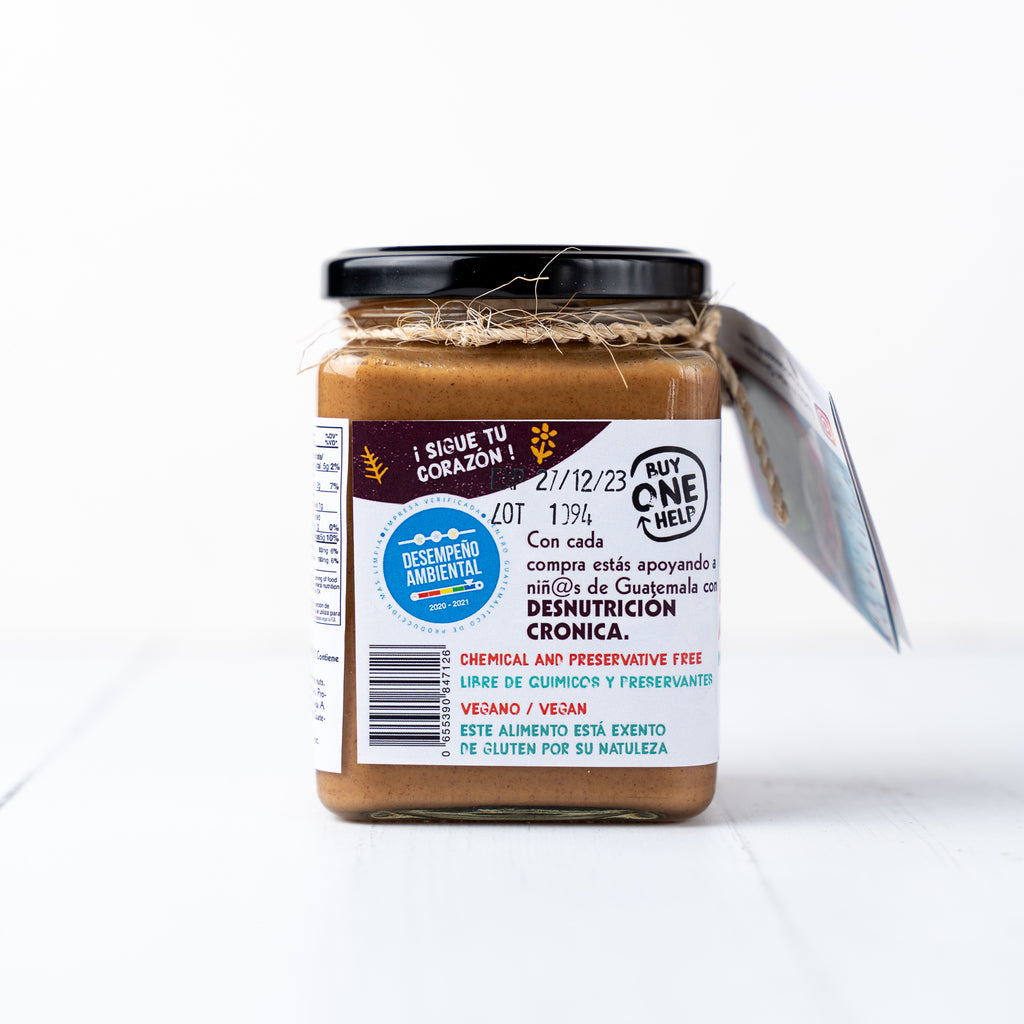 Toasted Almond Butter
---
Descripción
Not all almond butters are created equal! Yogi Superfoods Roasted Almond Butter is made from high-quality, freshly roasted almonds that are ground to perfection, creating a smooth, creamy texture that's easy to spread and enjoy. We use only the best ingredients, making sure our Roasted Almond Butter is free from preservatives, additives, and artificial flavors. Our butter is also vegan, gluten-free, and non-GMO, making it a healthy and delicious option for everyone.
---
Roasted Almond Butter
El sabor de la mantequilla de almendras tostadas es rico! Me gusta mucho! Sin embargo, la consistencia es como miel. Prefiero que fuera más espeso.